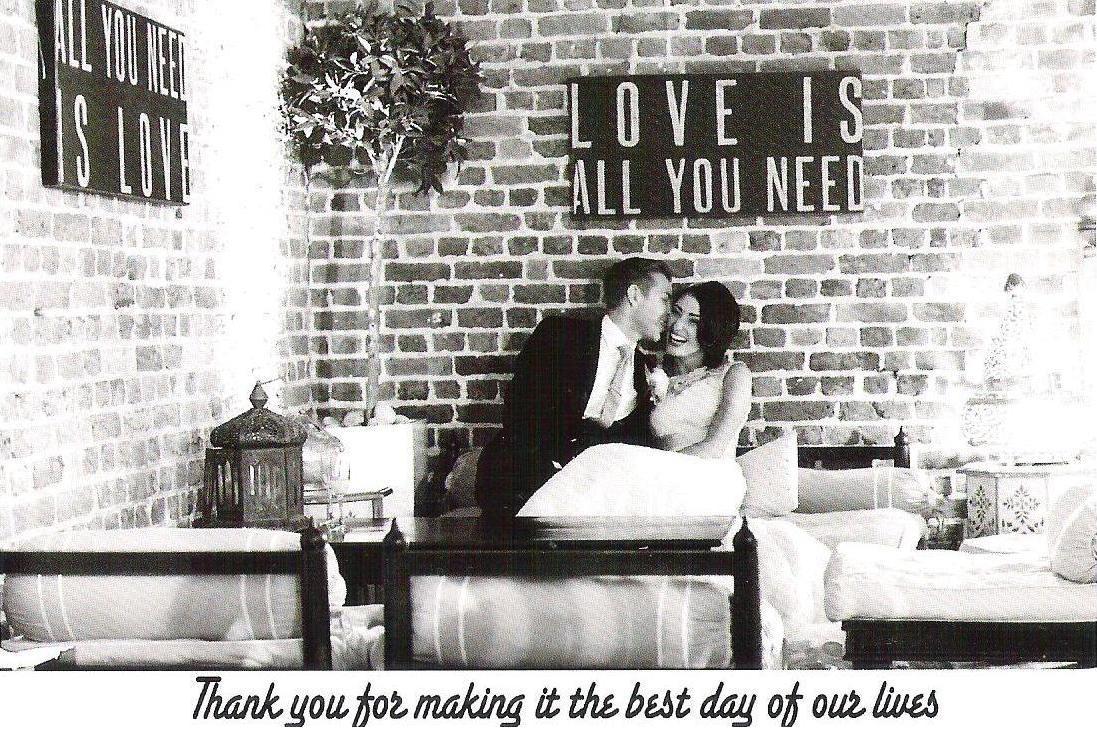 Just a quick email to say thank you so much for setting the scene on our wedding day! The music really added to the atmosphere and sounded absolutely beautiful! We just we wish we could have listened to you more, instead of going off for our photos!
We would highly recommend you to other couples deliberating whether to book you or not. Thanks again, Katie & Steve: South Farm, Wendy cum Shingay, nr Royston

Now all the excitement has well and truly died down I'd just like to say a BIG thank you to you three once again. Your music was truly beautiful and exactly what we wanted! Very classy! Every time I hear Elbow's 'One day' I think of the wedding and how beautifully you three played, - 'Jurassic Park' theme tune was outstanding - thank you so much for taking the time and effort to rehearse and perform it. Itís a silly 'family thing' and Matthew even whilst signing the register looked up with a big smile on his face as he recognised it!! That made it so special! Just writing this now brings tears to my eyes as I think of that bit!
All your communications were prompt and efficient, and your repertoire wide enough for anyone's choice!!
I have no hesitation in highly recommending 'Bow-Belles' to anyone needing beautiful, quality music at an affordable price ...wonderful!
Thank you once again! Will certainly bear you in mind for any future weddings/events in the family!! Mother of the groom - Lyn: Cressing Temple Barns, Braintree

I just wanted to thank you for helping to make our day so special. The guests absolutely loved your contribution as did Matt and I.
Kind regards Amy: Lower Hall Farm, Great Dunmow
†
What a lovely way to start our wedding reception. Cannot thank Bow Belles enough for the beautiful music played on our special day. Smart, professional and reliable. Our guests loved the mixture of new and old songs. Would highly recommend, Laura and Stewart: Barnet
†
Just wanted to say thank you for sharing your wonderful talents on mine and Adams magical day.... We have watched our wedding footage and it was lovely to listen to you play again. Lauren and Adam xxx : The Priory Barn, Little Wymondley
†
Hi, I wanted to say a big Thank You to Bow-Belles for playing at my wedding last Sunday 19th June, was the perfect touch to such a lovely venue to hear you playing so beautifully, we had lots of lovely comments form our guests, especially when you played the "Game of Thrones" theme song!
Professional throughout, I would highly recommend Bow-Belles to play at any function.....thank you so much again. Lucy Hendry: Minstrel Court, Wendy nr Royston
†
Just a quick email to say a huge thank you for playing at my wedding yesterday. You were all brilliant and guests commented on this too. With best wishes, Jennifer and Peter: Leez Priory
†
Just wanted to say a huge thank you Bow-Belles for playing at my wedding ceremony and reception drinks. It was so beautiful hearing your music play while walking down the aisle. Sound was wonderful and travelled well through the church. It was the perfect touch. I really appreciated you playing at the reception as I was very late to the church and took up a lot of your time.
Highly recommend, thank you so much!
Caroline: St John the Evangelist Church, Little Leighs and then Leez Priory
†
Thank you so much to Bow Belles for performing at our wedding reception. I had always dreamed of having a string ensemble play at my wedding one day so this was a dream come true. The girls were really friendly and played beautifully. Our only wish was that we could have spent longer listening to them play! Emily and Andrew: The Priory Barn, Little Wymondley
†
Bow-Belles played at our wedding for both our ceremony and drinks reception. They created such a lovely atmosphere right from when the guests were being seated and made the ceremony that bit more special with their wonderful music. The music played during the drinks reception had all the guests commenting how good they were and what a lovely part of the day it was. Bow Belles were a pleasure to have as part of our wedding day and true professionals. Thank you! Rose: Offley Place Country House and Hotel
†
Bow-Belles String Trio were the perfect addition to our wedding ceremony and reception drinks. All of our guests commented on how fabulous and professional they were. My husband was especially impressed at the Game of Thrones addition to the music

repertoire

! I loved walking down the aisle to them playing Pachelbel's Canon, they helped to make our wedding

fairy-tale

come to life.
Thank-you again, you were all fabulous.


Kind regards, Faye & Rich:

Blake Hall, Ongar
I wanted to say a huge thank you. Guests gave amazing feedback and commented on what a lovely job you did so thank you very much. I will be making recommendations to all our friends. Kim:

Hunton Park Hotel, Watford



We just wanted to say a huge thank you for the beautiful music you played for our wedding yesterday. It was just perfect and made our day even more special.
Best wishes Amanda and James: Smeetham Hall, Bulmer, Sudbury



Thanks for a brilliant performance at our wedding breakfast, really helped to make it special.

All the Best, Steve and Shelley:

Marks Hall,

Margaret Roding



Thank you so much for playing so beautifully at our wedding in September. Unfortunately we didn't get to share the experience as much as we would have of liked because our horse and carriage were stuck in a traffic jam on the motorway and held everything up. But when I walked into the room I remember clearly your lovely music and I just thought 'Wow'. I have had so many lovely comments on your music and we look forward to watching our video once its ready as I'm sure you will feature in it! Many thanks, Anya and Maurizio: Laura Ashely The Manor Hotel, Elstree
This is the first opportunity I have had to contact you, having got back from honeymoon last week. I wanted to thank you so much for making our wedding day so special. The song was amazing and I had so many comments at how amazing you all were and sounded. David would also like to pass on his thanks, he thought you were fab. Regards, Rosemarie, Hemel Hempstead Registry Office with drinks reception at The Best Western The Watermill Hotel, Bourne End
Thank you for playing at our wedding in Friern Manor. It was beautiful and such a perfect touch to our wedding! Francesca
†
Thank you so much for playing at our recent wedding at Gaynes Park, the music you provided us with was absolutely beautiful throughout the ceremony and drinks reception and set the exact tone and atmosphere we wanted to create on our special day. Thank you again, James and Natalie xx
Thank you all so very much for the delightful music Bow Belles provided for the wedding on New Years Eve. You set a perfect ambiance that enhanced the whole event. I only wish that I had been able to listen more closely! I discussed your music with many of the guests and they all loved that you were able to provide such a varied repertoire. Sorry that I did not get chance to speak to you personally the time just flew by leaving us with our very happy memories of a perfect day. Kind Regards, Margaret and Ian: Tewinbury Farm Hotel, Welwyn
Hi, Just wanted to say thank you for the music you provided for our wedding at South Farm a few weeks ago. Was exactly what we both wanted and we are very grateful to how you contributed to our day. Thanks again, Zac and Sarah: South Farm, Shingay cum Wendy
We didn't get a chance to thank you all on the day but can I just say how lovely the music you played was and what a lovely atmosphere it created. I just wish being the bride, I could have heard more! If anyone is looking for a string trio for a wedding in the future we will definitely recommend you.

Thanks again,

Sarah

: Fanhams Hall, Ware
†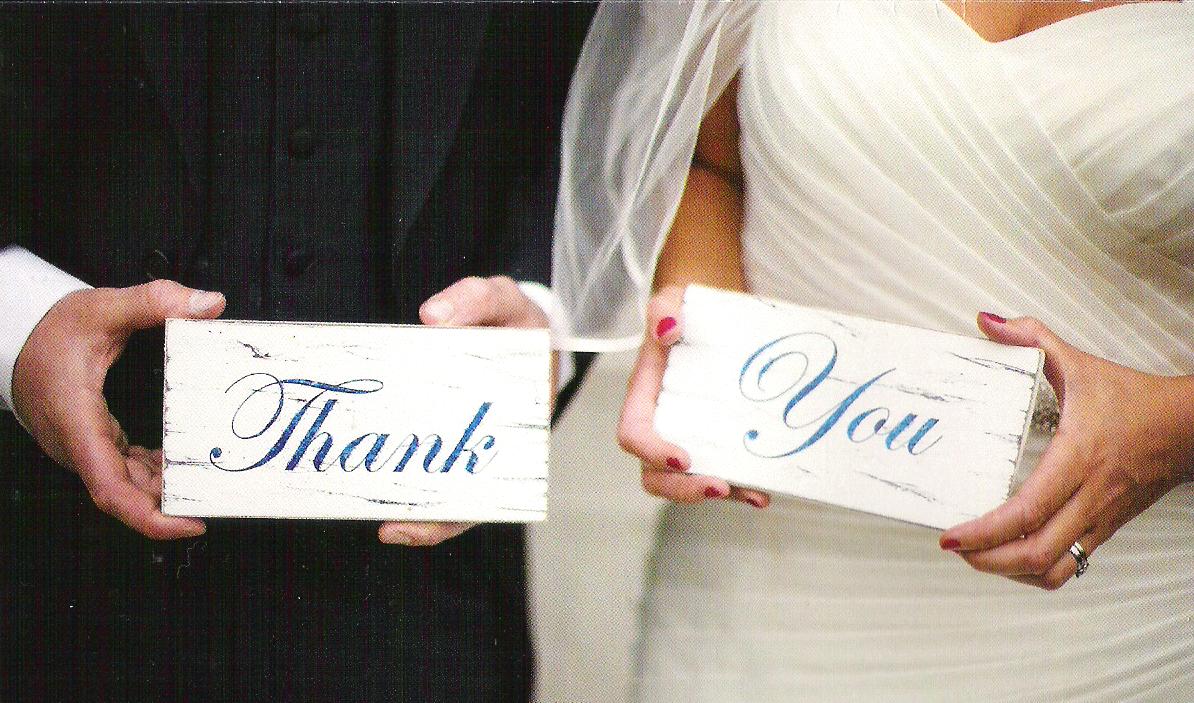 I would just like to say thank you very much for Saturday and we really do appreciate you staying for the duration considering the problems we had. You sounded lovely and would recommend you for your professionalism throughout.Thank you again, Zoe: Saffron Walden
Thanks to you all, a shame I didn't get to hear more of you and I wish we'd recorded the ceremony!! I loved the Palladio and of course the Five Secrets arrangement. Thanks again, Erica and Nick: Offley Place
We just wanted to say a huge thank you for playing for us on Saturday - you were highly spoken of by the guests and the music was great. We shall be recommending you to our engaged friends! Rachel & Simon: Brocket Hall, Welwyn
†
Thank you so much for being such an integral part of our special day-it really was the most perfect day! Best wishes,Sarah and Joe:

St Peter & St Paul, Kimpton with drinks reception at St Michael's Manor Hotel, St Albans

xx
I just wanted to say thanks for Saturday. You were great, and I would recommend you to anybody! Thanks again, Sam: Rettendon
†
Thank you SO much for your lovely email. You guys were great and the feedback from the party was wonderful - THANK YOU SO MUCH!
Kindest regards and best wishes.
Ilze: Great Holland
Just wanted to say a huge thank you for yesterday, you were all amazing and made my day so special. Everyone was all very impressed and said how beautiful it was, so thanks once again. Rebecca: Leez Priory

Thank you Bow-Belles for performing at my wedding last week. So many people loved the mixture of music- especially The Beatles 'Lucy in the Sky' and our exit from the church to Take Thats 'Rule the World'. However the most touching for me was the entrance to 'Cannon in D Major'. Thank you so much!!!! Erin and Lee: Hatfield

We would like to thank you for making our wedding day the most special day we could ever imagine. We really appreciate what you did for us, especially the parts that didn't go to plan. Thanking you, Zoe and David: St Mary's Church
Just to say a big thank you all for the entertainment you provide for our wedding at Woburn on the 4th May its was just what we wanted and all our quests were very impressed and I would not hesitate recommending you to any one in the future. Thank you once again. Ray: The Inn, Woburn
†
Thank you for the wonderful music you played for our wedding at Fennes in March. I felt like a princess walking in while listening to Canon by Pachelbel. Everyone commented on the music during our drinks reception and we couldn't have wanted for anything else as the music was truly magical. Thank you , Liz and Lewis



†
Thank you to Bow-Belles. You helped make our day perfect x
Nicholas and Natalie: Quendon Hall, Essex
†

We would recommend Bow Belles without hesitation for weddings or any other type of event. Our entire experience from discussing our options for our wedding through to them playing on the day itself was so easy and friendly and when we heard them play, wow! My husband was in tears at the first note! Their wide repertoire and impeccable playing skills meant that we had music more magical and beautiful than we could have hoped for - worth every penny and lovely ladies to boot!'
Jordana & Chris: Essex


I have to say that we were both incredibly impressed with you and your colleagues - you sounded fantastic and a lot of people were praising you to us. So thank you for helping to make our day special. All the best, Sarah and James: Shenley


Thank you so much for playing at our wedding yesterday!
We heard lots of great comments about you and your team and the beautiful music you were playing! Many thanks, Emma: Hunton Park, Herts


Just a quick email to thank you for providing the music for Natalieís wedding ceremony and while they were having their photographs taken. We have had many favourable comments about your music. We would have no hesitation to recommending Bow-Belles String Trio. Thank you all for your contribution to a very memorable day. Kind regards Julia, Stock
†

Just to say a big THANK YOU! I have heard nothing but compliments regarding the music which you played at our wedding on the 24th. The Unforgiven III sounded great and Mark was very surprised and he said the minute he heard it he immediately felt less nervous, it was perfect. thank you again, Rijkje and Mark :-) Hertford
†

Thank you so much for making our wedding day so perfect. The song I asked you to put together was perfect we couldn't ask for anything better. Everyone commented on how good you were. We got our wedding DVD and you all sounded amazing, I didn't get a chance to appreciate it on the day as I was in a daze. Thanks so much again, you girls are great.
Katie Miller, Sawbridgeworth
†

The addition of Bow-Belles at our wedding added extra class and romance. They were extremely professional and played at a high standard. Very presentable and happy to be joining us on our day. I walked down the aisle to snow patrol and they sent chills through my body... One of my favourite memories! Ladies you were fantastic and all my guests loved you xx Aysha Daout, Boreham House, Chelmsford
†

I am just listening to the recording of the piece you composed for our wedding based on that tiny little snippet we sent you, and wanted you to know how truly beautiful it is. Thank you so much for all your hard work putting it together and giving us such a unique and special moment. Tammy Cuthbert
†

Hi Emma and the girlies, Just wanted to email to say how great you were on our wedding day!! We didnít see/hear as much of you as I would have liked (as I was being pulled from pillar to post) but everyone commented on how brilliant you were! You completely made our day so thank you so much!! I hope you will note our comments on your website for others to see as we would definitely recommend you. Take care and thanks again
Michelle and Lee Beard x J

Thank you so much for your beautiful music on our Wedding Day - it was perfect. Hannah and Clive

Thank you very much for playing at our wedding. So many of our guests commented on how beautifully you played, making our day extra special! Many thanks again, Gemma and Roy

'Thank you all for making our wedding that extra bit special! Thank you also for time and effort you put into our aisle music - a little bit of extra magic' Kelly and Jason Jones

'The live music made my wedding extremely special, Bow-Belles professionally played music was spot on, I had complete confidence that they would provide great music for our day, and the music they played, including Wedding March, Arioso and the theme tune from Toy Story made the occasion a very special day to remember, the violin solo for the Arioso piece was especially beautiful.' Thanks Girls! Suzanne, Cheshunt

'We felt privileged to have Bow Belles play at our wedding. The live music created a very special atmosphere and we know that our guests enjoyed it as much as we did. We would certainly recommend the trio for any size or style of occasion, having seen just how professional and talented they are.' Jaynie and Mark Kilkenny

'The music was well chosen and the quality of the music very very good....... I would have no hesitation in recommending you to any of my friends or family' David Sibley, Epping